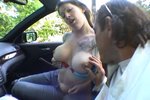 The horny car driver sucks the nipples of his girlfriend really stiff! Mmmmh...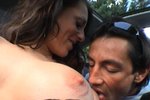 He teases Anja inside the car until she gives up. She strokes her boobs and he comes from back...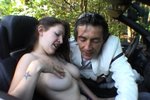 Hot chick loves to drive convertible as co-driver! She relaxes and shows her horny tits...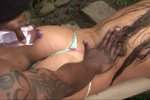 This woman knows what she wants: After a refreshing bath in the pool she gets oiled by her black lover...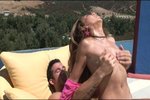 The asian babe wants to have sexual intercourse with the horny guy...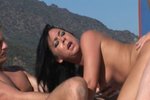 Two horny guys are making SEX with the brunette at the pool! Doggystyle and other oral activities are recommend...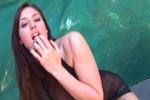 Lauren Phoenix wears a seductive mesh-dress, almost invisible with deep insights to her fantastic boobs...
Under the waterfall, the blonde beauty wears a red bikini and is ready for a sexy shower...Wanna see my tits?