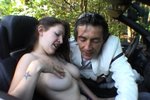 Hot chick loves to drive convertible as co-driver! She relaxes and shows her horny tits...
Under the waterfall, the blonde beauty wears a red bikini and is ready for a sexy shower...Wanna see my tits?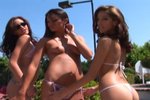 Three beautyful girls,Tailer Jenna and Bobbi, at the pool are getting horny and hornier! The sun sustains to this fact...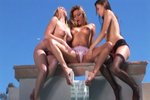 The sun makes them weak-willed. Three horny girls with big boobs at the pool in a sexual mood ...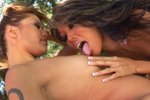 Two pretty girls do not keep their hands off each others tits while strolls through the park...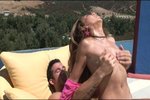 The asian babe wants to have sexual intercourse with the horny guy...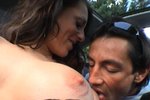 He teases Anja inside the car until she gives up. She strokes her boobs and he comes from back...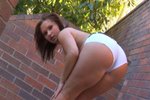 The german pornstar Katja Kassin undresses her clothes in the backyard. K.K is known for for her tight "Backdoor"...