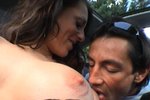 He teases Anja inside the car until she gives up. She strokes her boobs and he comes from back...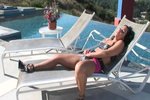 With the whole hand inside the panties she gets slowly but surely to the climax...
Under the waterfall, the blonde beauty wears a red bikini and is ready for a sexy shower...Wanna see my tits?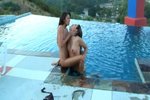 The girls do not need anything else than a cool pool to get in sexy mood! The cool water makes them really horny and the nipples stiff...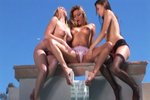 The sun makes them weak-willed. Three horny girls with big boobs at the pool in a sexual mood ...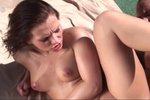 The relationship between the brunette and the poolboy is conspicuous! Sexual activities are expected...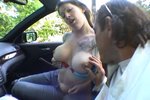 The horny car driver sucks the nipples of his girlfriend really stiff! Mmmmh...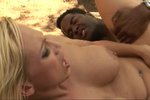 No stop in sight! The guy makes sexual intercourse with the blonde chick...