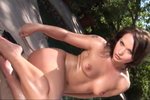 Katja Kassin makes a hot striptease until completely nudity in front of the pool...
Under the waterfall, the blonde beauty wears a red bikini and is ready for a sexy shower...Wanna see my tits?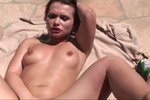 Hot brunette named Katja likes SEX at her private pool in the garden! Wanna visit me?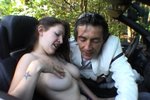 Hot chick loves to drive convertible as co-driver! She relaxes and shows her horny tits...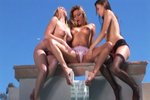 The sun makes them weak-willed. Three horny girls with big boobs at the pool in a sexual mood ...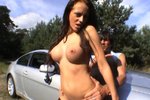 Black stockings and jackboots in combination with a horny girl with her friend in sexual arousal at car...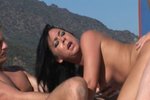 Two horny guys are making SEX with the brunette at the pool! Doggystyle and other oral activities are recommend...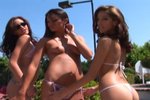 Three beautyful girls,Tailer Jenna and Bobbi, at the pool are getting horny and hornier! The sun sustains to this fact...